Auckland International College
AIC International Baccalaureate Diploma League Table
The IB Diploma is marked on a world-wide scale, where each subject is graded from 1 (lowest) to 7 (highest possible score) for all six subjects.  Marks are also allocated for the Extended Essay and Theory of Knowledge.   Students must get a total of 24 points and fulfil other criteria in order to receive the IB Diploma.
The marks are internationally moderated so that the same standards apply throughout the world.
Compared to the rest of the world, AIC has more than twice as many students achieve the top score for an individual subject.
AIC results since 2017: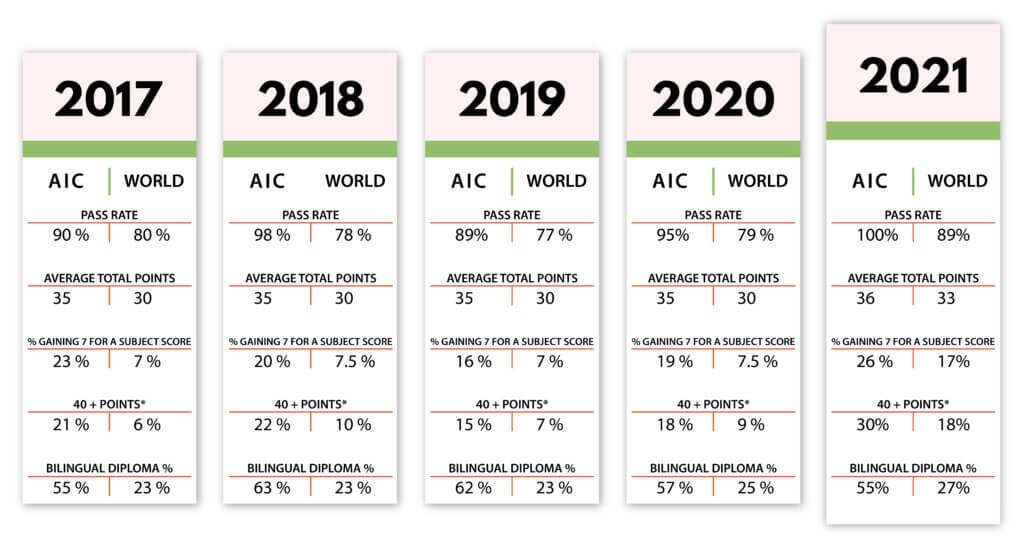 *Students with 38+ points usually apply to the world's top 20 universities.
Please note that all students at Auckland International College take the IB Diploma exams. The College does not offer NCEA qualifications.
Source: The IB Diploma Programme Statistical Bulletin