Auckland International College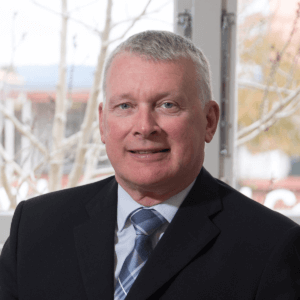 Michael Parry
Principal
Mike was a high school national level athlete in the UK and a chemistry graduate of King's College, University of London. After graduating from university, Mike initially joined a graduate management training programme with Marks & Spencer, whose leadership principles remain relevant to running schools.
Michael Parry was the Principal of Auckland International College between 2009 and 2013 and has returned in 2017 after four years spent leading the Upper School at the British International School of Jeddah in the Kingdom of Saudi Arabia.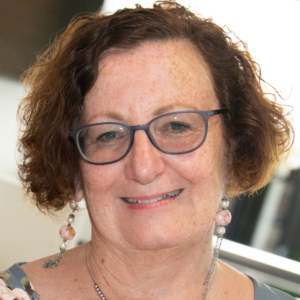 Maureen Forsyth
Deputy Principal Academic
An undergraduate degree in English and History from Canterbury and an MA in English from Canterbury.
Before teaching Maureen was involved in production and management aspects of the NZ clothing industry, which included running her own business. Prior to teaching she worked as a Logistics Coordinator initially and then a Project Manager for Telecom. Many of the skills learnt in her working life prior to segueing into education have proved invaluable as she has progressed in her career.
Maureen started teaching NCEA and IB at St Margaret's College Christchurch before spending 11 years teaching various curricula, including IB in Dubai, Vietnam and Malaysia. She has held the position of HOD English A and B and before being a Deputy Principal at AIC was an Assistant Principal in Malaysia, and the personal responsible for all things IB.
Roma Kaur
Deputy Principal Pastoral
Roma has a Master of Professional Studies degree from the University of Auckland. Her other qualifications include BSc, Bed and a PG Diploma in Management.
Prior to AIC, Roma has taught at tertiary institutions and also worked as a Quality Assurance Analyst for NZQA where she was involved with new school registrations and programme approvals. She was also involved in research, and she had an opportunity to present her research at the Oxford University.
She has been teaching IB Economics for last 14 years. In addition, she had also been an IB Economics Examiner for several years. Currently, she is an IB Economics Workshop Leader for the Asia Pacific region and also a Course Outline Reader. She is a passionate educator who believes that for students' holistic development warm, trusting, and supportive relationships along with positive reinforcement are crucial.
Auckland International College
Alison Arthur
HOD Art
Archana Lal
HOD Chemistry
Gerard Atkinson
HOD Mathematics
Keith Irvine
HOD Physics & Science
Mariette Dodd
HOD Literature
Mei Ng
HOD Economics
Natasha Hallows
HOD TOK
Sarah Bainbridge
HOD Geography
Sarah Jackson
HOD Biology
Toby Kroon
HOD History