Auckland International College
In addition to subject teachers, AIC has a strong programme of individual student support
A mentor takes a personal interest in the student's well-being and academic progress at weekly mentor meetings
A school guidance counsellor is available to individual students seeking assistance with personal matters
The Deputy Principal Pastoral or Dean can help with personal or academic issues
The Deputy Principal Academic can help with academic questions
Parents can seek assistance from a school interpreter in AIC's main languages
University counsellors give individual advice on how to apply to universities around the world
AIC's university entrance preparation programme offers specialist university counsellors, SAT preparation and interview coaching, giving AIC students the best preparation for entry to leading universities.
By sending AIC University Counsellors overseas to meet with admissions personnel from prestigious universities, AIC has established positive relationships which have resulted in excellent acceptance rates.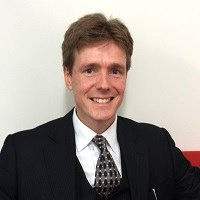 University Counsellor – USA, UK, and the rest of the world
AIC provides a United States and Canadian specialist counsellor who assists AIC students with applications to universities in these countries. The North American College Counsellor offers comprehensive assistance and advice in preparation for and sitting of the SAT test, in explaining what university admissions officers are looking for, and in comprehending the best ways to apply to the various universities.
AIC has had regular visits from personnel of some of America's top universities such as Princeton University, Brown University, the University of Pennsylvania, Columbia University, and Georgetown University who have visited the AIC campus and met with students. AIC alumni have also willingly shared with AIC students their experience at leading universities, such as Harvard.
The counsellor maintains a close relationship with teachers to ensure that letters of recommendation to universities are of the highest quality. AIC is also in communication with admissions officers in the United States and Canada to ensure that students' accomplishments are accurately portrayed in their applications. The North American College Counsellor guarantees that students at AIC are given the best possible opportunity to enter a leading North American university.
The IB Diploma Programme is very well known and highly respected internationally by university admissions officers who understand how well the Diploma Programme prepares its students for tertiary study.
AIC graduates applying to UK, Asian, European and Australasian universities are assisted in the process by a specialist counsellor who gives personal advice on the choice of universities available and on application procedures, to ensure that students are thoroughly prepared.
AIC is also pleased to have hosted representatives from leading universities such as the University of Melbourne, the National University of Singapore and the University of Tokyo. AIC alumni from universities such as Oxford have regularly enjoyed speaking with AIC students at the College.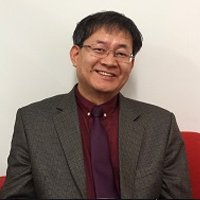 University Counsellor – Korean
AIC provides a Korean specialist counsellor who assists AIC students with applications to universities in Korea.
AIC has hosted admissions staff from Korea's top eight universities who have enjoyed meeting students. AIC students have been accepted into a number of universities, including Seoul National University (SNU), the top university in Korea. Several AIC students have been accepted to study medicine at leading Korean universities, including SNU.