Auckland International College
AIC English for Senior Secondary Studies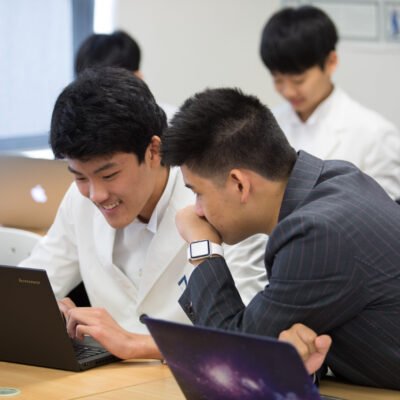 This half-year course develops and improves English language skills required for the AIC Year 11 course, the Preparation Year Programme for the IB Diploma. In addition students develop their skills in Mathematics, Science, Social Studies and Art. Physical and mental well-being are ensured through the Health and Physical Education components of the programme.
Study is integrated in English, Social Studies, and Health, whereby teaching and learning are connected thematically and linguistically.
The course is designed to elevate the students' English skills from IELTS equivalent band score of 3.5 to 4.5 within a half-yearly timeframe.
AIC has one intake per year for the English For Secondary programmes. The date for this intake is January 2022.
AIC follows the northern hemisphere school timetable to allow our students more opportunities and choices when applying to universities all over the world.
Please note we are now accepting applications beyond 2021 (2022, 2023, 2024). Before submitting an enrolment application, please communicate the admissions team directly to ensure spaces are still available.
From time to time, places may become available for the 2021 academic year. Please communicate your interest directly to our admissions team who will advise you if there any openings for your child.